Blog > Things you need to know about Payment Gateway
Things you need to know about Payment Gateway
May 04, 2023 . 5 min Read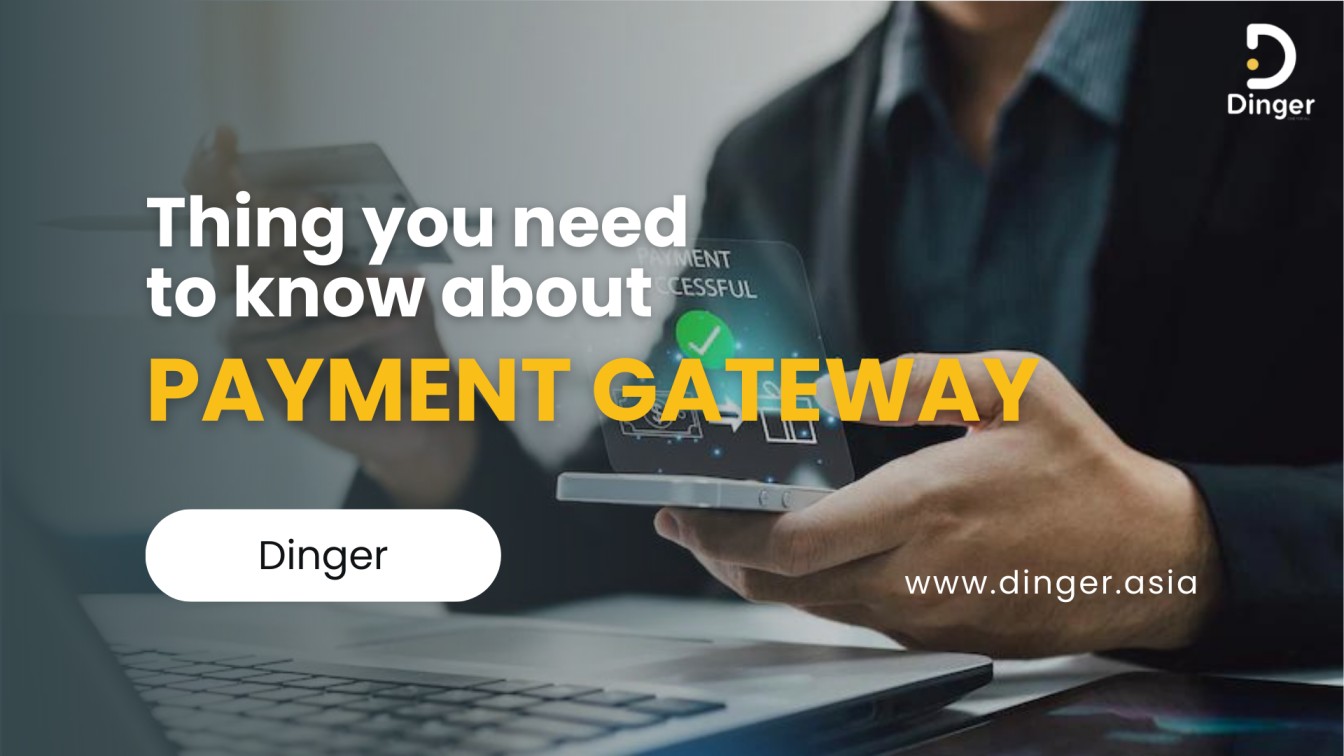 In the age of online shopping and e-commerce, Payment gateways are an essential tool for businesses that accept online payments.
If you are new to the world of online payments and are looking for information on payment gateways in Myanmar, Dinger is a suitable financial platform for your business since we provide online payments (Local & Worldwide 20+ digital payments) for both online and offline businesses. We will cover everything you need to know about payment gateways.
What is a Payment Gateway? 
A payment gateway is an online service that facilitates online payments between customers and merchants. It is a secure and convenient way to process credit cards, debit cards, and other digital payments. Payment gateways are responsible for verifying and authorizing online payments and transferring funds between the customer and the merchant's account.
How does a Payment Gateway work? 
When a customer makes an online payment on a merchant's website, the payment gateway acts as a middleman between the customer and the merchant. The payment gateway securely collects the customer's payment information and verifies it with the customer's bank. Once the payment is verified, the payment gateway authorizes the transaction and transfers the funds from the customer's account to the merchant's account.
Choosing the Right Payment Gateway 
Choosing the right payment gateway is essential for any business that accepts online payments. When selecting a payment gateway, consider the following factors:
Security: The payment gateway should be secure to protect your customers' payment information.
Ease of Use: The payment gateway should be easy to use and integrate with your website.
Customer Support: The payment gateway provider should offer excellent customer support to help you resolve any issues that may arise.
Payment Options: The payment gateway should support a wide range of payment options, including credit cards, debit cards, and digital wallets.
If you are willing to utilize an online payment integration for your business in Myanmar, Dinger would be a suitable financial platform that provides 20+ digital payments for your business. With Dinger Payment Gateway, you can utilize the payment method you prefer since we have 4 different services such as API Integration, Pay with Link, Prebuilt Checkout, and QR service for offline businesses. We also provide an online dashboard with transaction data to our merchants to check the sale data for better financial management and security. Feel free to contact us via email at [email protected] (or) even initiate a conversation by dropping a call to +959787747310.
#dinger #paymentgateway #financialplatform
Research from- #chatgpt #wikipedia #sciencedirect #dictionary #cambridge #brittanica